Our oil is an extra virgin olive oil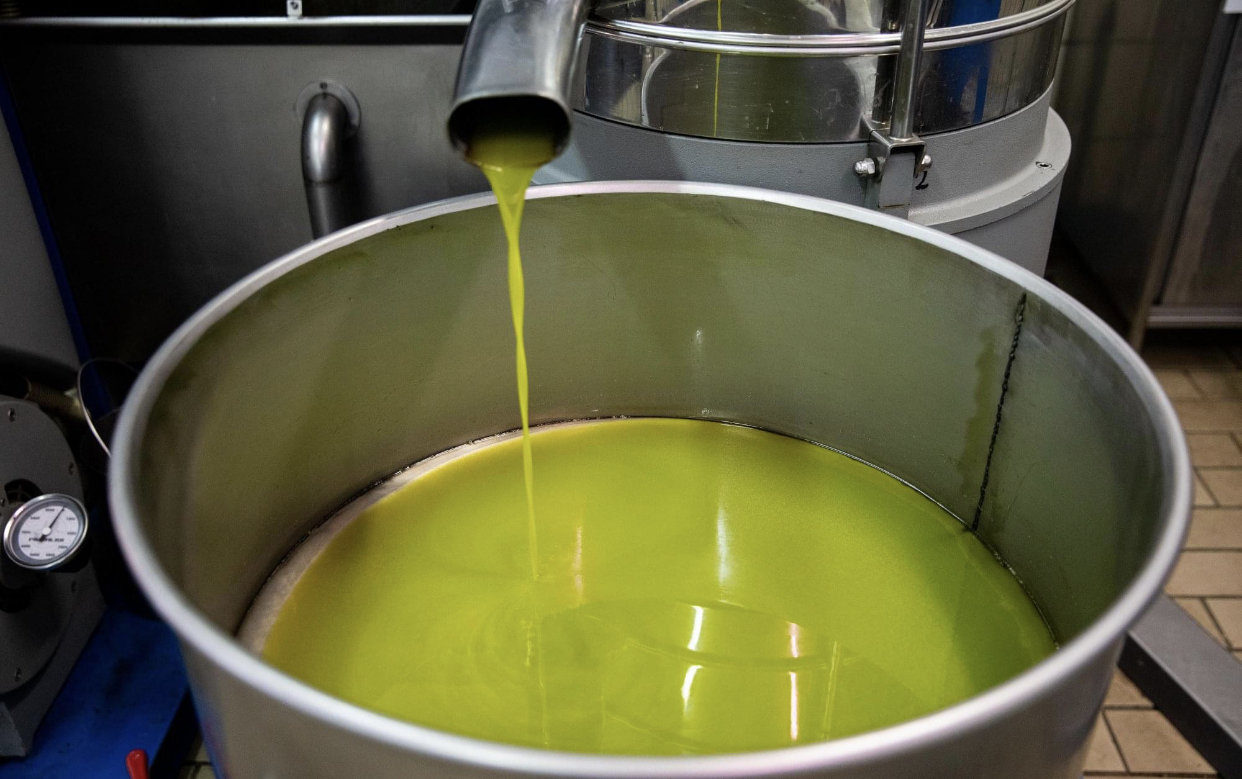 Cold Mill Extract is a high quality product that offers numerous health benefits.
We produce the oil following traditional and characteristic methods of our Umbria.
Here's what we guarantee:
- a superior quality product, the result of a production that follows precise and rigid rules in terms of cultivation, harvesting, processing and packaging
- a genuine and typical product, linked to the tradition and history of a specific region
- a product that follows a production specification that guarantees its quality, authenticity and respect for the environment
- a product that stands out for its unique and distinctive organoleptic characteristics, linked to the production area.
Here are some of the main characteristics and reasons for using this oil.
Intense and fruity taste
cold extraction allows the best preservation of the natural flavors and aromas of the olives, making the oil tastier and more aromatic than that extracted with more invasive methods.
Low acid content
acidity is an indicator of the quality of the oil and a content of less than 0.
8% is a sign of a fresh and well-preserved product.
High presence of antioxidants and vitamin E
Olive oil is rich in antioxidants such as polyphenols and vitamin E, which help protect the body's cells from damage caused by free radicals and prevent chronic diseases such as cancer and heart disease.
Natural aromas and flavors typical of the olive varieties used for production
each variety of olive has a unique aromatic and gustatory profile, and cold extraction allows these characteristics to be preserved in the best possible way.
High quality handmade product
Italian extra virgin olive oil extracted with a cold mill is an artisan product that is produced with traditional methods and in a specific geographical area.
This ensures that the oil is of a higher quality than industrially produced oils.
Health benefits
Cold-milled Italian extra virgin olive oil has been shown to help reduce the risk of heart disease, diabetes, high blood pressure, obesity and cancer.
Furthermore, it is an important source of monounsaturated fatty acids which help control cholesterol and triglyceride levels.
In general, the use of Italian extra virgin olive oil extracted with a cold mill is an excellent choice for those who want to benefit from a genuine, healthy and tasty food.
Here's how to get
your oil
You can have the oil in
You can choose to