How our oil is born, from the olive trees to the dish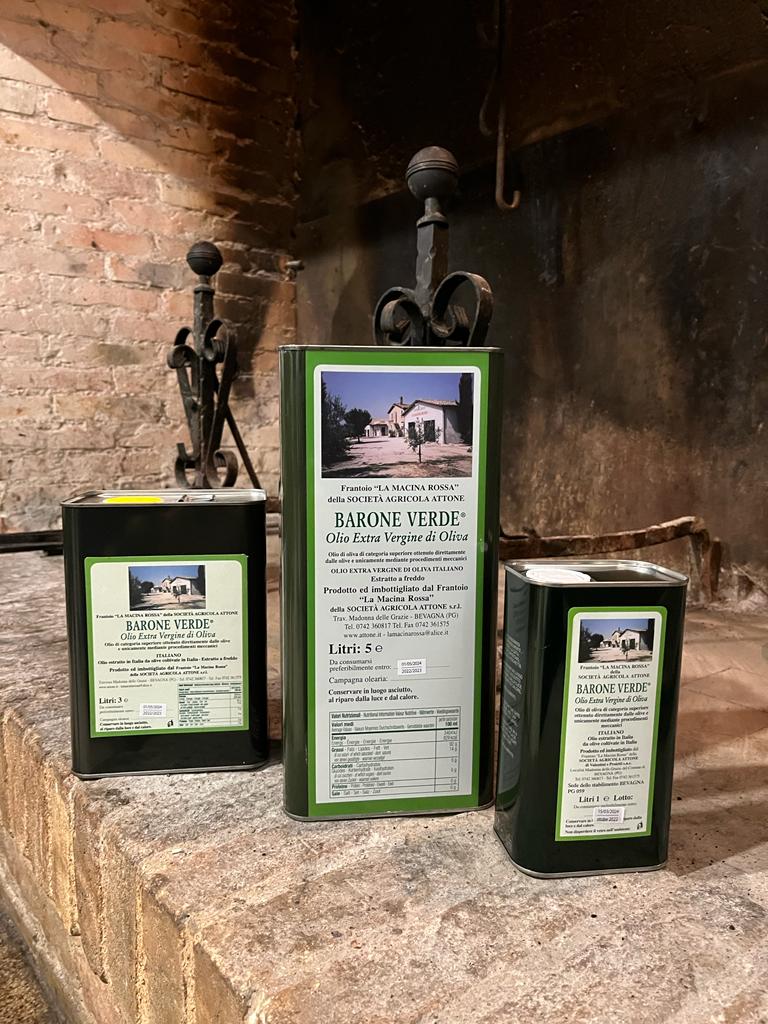 Olive oil comes from the cultivation of olive trees, trees which can live up to 1000 years and which require constant care and attention.
The first important phase for the production of quality oil is the pruning of the olive trees, which we carry out every year in the January-April period by relying on expert personnel.
The olive harvest takes place manually, by trained and professional personnel to avoid damage to the drupes and ensure that only ripe and healthy olives are harvested.
Once harvested, the olives are taken to our La Macina Rossa oil mill during the day to be processed within the following 24 hours.
Cold pressing is the oil extraction method we use because it guarantees that the organoleptic and nutritional properties of the oil are not altered by heat.
This ensures that the oil produced has a superior quality.
Our extra virgin olive oil, extracted in the absence of oxygen and with operating temperatures below 30 degrees, represents true excellence and a high quality product, ideal for dressing any type of Mediterranean cuisine dish and for preserving Health.
An oil with a unique taste, with an intense and fruity aroma, with an intense green color, with a balanced bitter and spicy note, with a low acidity content.
Using this type of oil on our table means eating healthy.
Here's how to get
your oil
You can have the oil in
You can choose to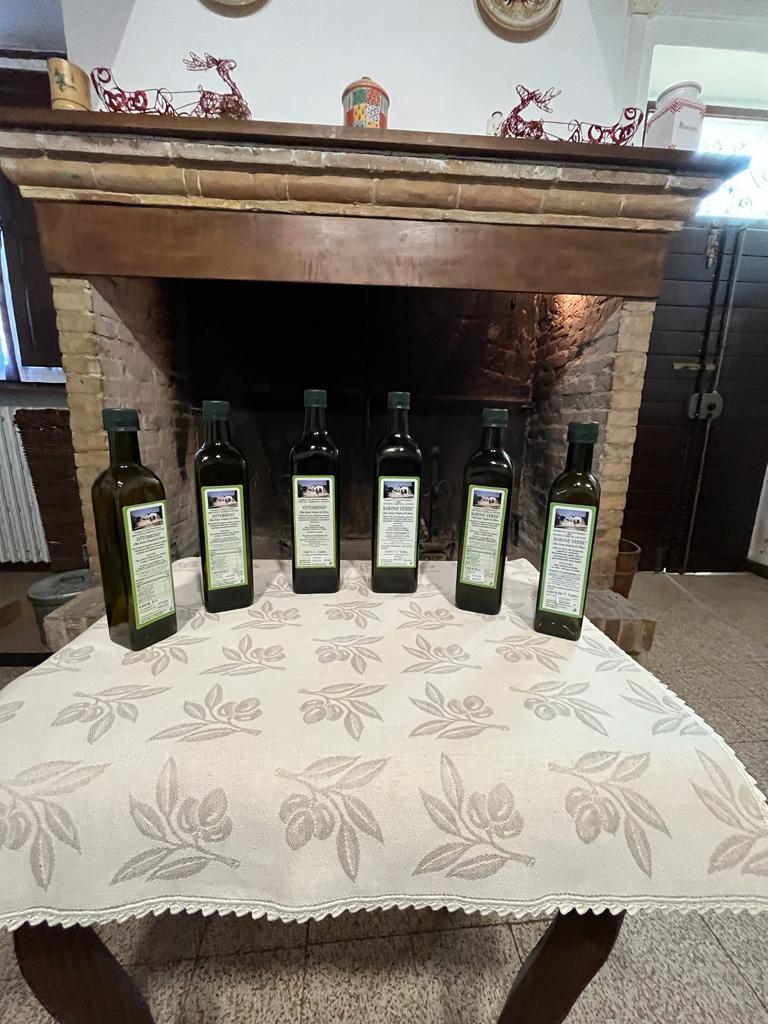 We use cookies to give you the best experience on the site.
Cookies are small text files that can be saved on your device to memorize your preferences, to show you personalized content or advertisements with the aim of improving the user experience. There are necessary cookies that help make the website usable by enabling basic functions such as page navigation and access to protected areas of the site. The website cannot function properly without these cookies, for all other types of statistics, preferences and marketing cookies, including from third parties, we need your consent. Do you accept all cookies?